With its headquarters in Mumbai, Reliance Industries Limited is a global conglomerate corporation in India. Energy, petrochemicals, natural gas, retail, telecommunications, mass media, and textiles are just a few of the many industries it is involved in. Reliance is one of the most lucrative Indian businesses, the country's biggest publicly listed business in terms of market capitalization, and its biggest business in terms of revenue. [4] With nearly 236,000 people, it ranks as India's eighth biggest employer. As of March 31, 2022, RIL's market capitalization was US$243 billion.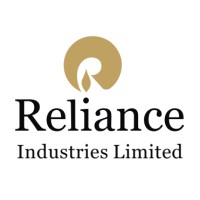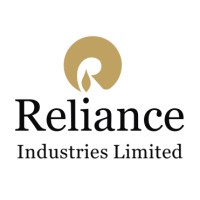 As of 2021, the firm is listed as the 155th largest organization in the world on the Fortune Global 500 list. With 8% of all Indian product exports and access to markets in more than a hundred nations, Reliance is still the country's top exporter. Nearly 5% of all customs and excise tax earnings received by the Indian government come from Reliance. Additionally, it is India's largest private sector income tax payer. The company's free cash flows are negative. Reliance Industries became the first firm in India to reach $100 billion in sales.
After the market closed on July 22, 2022, Reliance Industries, the biggest publicly listed business in India by market capitalization, released its quarterly results for the first quarter of FY23. The firm posted an exceptional 46.3 percent YoY (year over year) growth in its profit after tax (PAT), from Rs 12,273 crore in Q1 FY22 to Rs 17,955 crore in Q1 FY23, demonstrating strong operational and financial performance in the quarter.
This quarter's operating revenue climbed by 54.54 percent YoY to Rs 2:23 lakh crore from Rs 1,44,372 crore in the same period last year.
In the first quarter of FY23, EBITDA was Rs 40,179 crore, up 45 percent year over year. According to reports, the cash profit for the quarter was Rs 31916 crore, up 462 percent year over year.
Su's operating margin increased from 104 percent in 01 PYZZ to 11.95 percent in this quarter. However, the net profit margin fell significantly, from 75 in Q1 FY22 to is in Q1 FY23.
Performance by Segment for Reliance Industries in the First Quarter
Reliance Retail
Additionally, Reliance Industries Limited (RIL) allegedly recorded its best-ever quarterly revenue for Reliance Retail (up 51,88 percent YoY) and Jio Platforms (up by 23.6 percent YoY). Consumer spending climbed as the Covid-19 situation improved, which improved the retail segment's growth, although attitudes remained cautious owing to inflationary worries.
The main causes of this were rising crude oil and product prices. Additionally, the remarkable success of this category was tempered by increasing global oil consumption as a result of a robust rebound in Asia, stronger air travel demand in Europe and the US, as well as seasonal demand.
The company has increased its internet presence and opened 292 new outlets nationwide, expanding its geographic reach.
Oil to chemicals
Excellent segment-by-segment performance may be attributed to the performance. In a difficult market, the firm said that this quarter had the greatest quarterly revenue for the 02C division ever.
With its sales increasing 56.68 percent YoY to Rs. 161,715 crore in Q1 FY23, environment.
Jio Platforms
With regard to Jio Platforms, the net subscriber increase surged to 9.7 million. Both phone and data traffic grew year over year, with data traffic growing by 27.2 percent.
Basic profits per share (EPS) for the period were Rs. 26.54, up 39.98% from Q1 FY22. Prior to the results, the RIL share finished in the green at Rs. 2,502.95 (up 0.67 percent from the day's closing price at the conclusion of trade).
What does the management have to say about Reliance Industries' Q1 results?
Reliance Industries Limited Chairman and Managing Director Mukesh D. Ambani said that "Geopolitical warfare has significantly interrupted conventional trade flows and produced instability in the energy markets." This has led to tighter gasoline markets and higher product margins, combined with a rebound in demand. Despite major obstacles brought on by constrained oil markets and elevated energy and freight costs, 02C company has produced its greatest results ever.
I am very pleased with how our consumer platforms are developing for our retail business. We are still concentrating on improving our consumer contact points and developing a greater value offer for our clients. We are able to maintain low pricing for everyday necessities thanks to our robust supply chain architecture and effective sourcing practices, protecting customers from the effects of inflation.
On our digital services platform, customer engagement is still quite strong. I'm happy to observe the encouraging trends in mobility and FTTH subscriber additions since Jio is aiming to increase data access for all Indians.
In India's energy sector, Reliance is dedicated to investing. Our New Energy division is forming alliances with top innovators in the hydrogen economy and solar energy storage technologies. These alliances will assist us in realizing the goal of providing all Indians with access to clean, green, and cheap energy options.