So you are here in search of best books on Indian Stock Market. But you are not sure which books will help you as a beginner, Don't worry! you have landed in right place, here in this article we have provided the list of stock market books for beginners in India which are rated by our financial experts.
Books are a man's best friend. They never betray. They never deceive. In this article, we'll discuss the 10 best books that beginners in the Indian stock market can look upon.
Best Stock Market Books for Beginners in India are One Up on Wall Street, Let's talk money, Rich Dad Poor Dad, Diamonds in the dust and The Warren Buffet way, these books will help you in starting your stock market investment/trading journey.
Best Books on Indian Stock Market for Beginners
Here is the list of books for beginners which will help you understand the stock market.
| Sl No | Book Name | Author |
| --- | --- | --- |
| 1 | One Up on Wall Street | Peter Lynch |
| 2 | Let's talk money | Monika Halan |
| 3 | Rich Dad Poor Dad | Robert T Kiyosaki |
| 4 | The little book that beats the market | Joel GreenBlatt |
| 5 | Diamonds in the dust | Salil Desai |
| 6 | The unusual billionaires | Saurabh Mukerjea |
| 7 | Bulls, bears and other beasts | Santhosh Nair |
| 8 | Trade like a stock market wizard | Mark Menervini |
| 9 | The Warren Buffet way | Robert G Hagstrom |
| 10 | The Intelligent Investor | Benjamin Graham |
1. One Up on Wall Street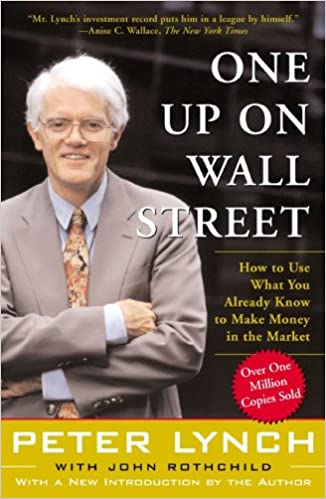 Peter Lynch, in this book, elaborates the many advantages that an average investor has over professionals and how they can help them reach financial triumph.
How To use what you already know to make money in the market explains how your knowledge alone can assist you to beat the pros of investing. Whether supermarket or workplace, you can find goods and services everywhere. You have to select these organizations in which to invest before they are found by skilled analysts. You will find more interesting knowledge on investment.
2. Let's talk money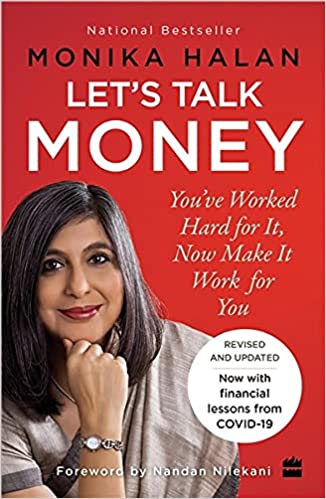 We work hard to earn our money. But regardless of how much we earn, the money worry never goes away. Bills, rent, EMIs, medical costs, vacations, kids' education, and, somewhere at the back of the head, the niggling fear of being underprepared for our own retirement.
India's most trusted name in personal finance, Monika Halan offers you a feet-on-the-ground system to build financial security. Not a get-rich-quick guide, this book provides you a smarter way to live your dream life, rather than stay worried about the 'right' investment or 'perfect' insurance.
3. Rich Dad Poor Dad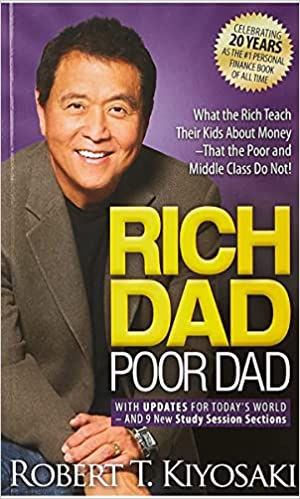 Rich Dad Poor Dad is Robert's story of growing up with two dads — his real father and the father of his best friend, his rich dad — and the ways in which both men shaped his thoughts about money and investing. The book explodes the myth that you need to earn a high income to be rich and explains the difference between working for money and having your money work for you.
Also Check:
4. The little book that beats the market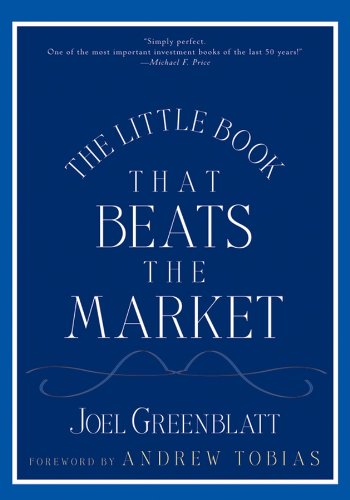 In a straightforward and accessible style, the book explores the basic principles of successful stock market investing and then reveals the author's time-tested formula that makes buying above-average companies at below-average prices automatic.
Though the formula has been extensively tested and is a breakthrough in the academic and professional world, Greenblatt explains it using 6th-grade math, plain language, and humor. He shows how to use his method to beat both the market and professional managers by a wide margin. You'll also learn why success eludes almost all individual and professional investors, and why the formula will continue to work even after everyone "knows" it.
5. Diamonds in the dust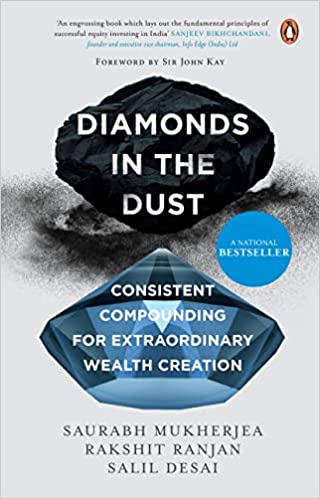 Over the last few years, there has been a growing realization among Indians that their life's savings, the bulk of which are parked in physical assets like real estate and gold, are unlikely to help them generate sufficient returns to fund their financial goals, including retirement.
At the same time, many have lost their hard-earned money trying to invest in financial assets, including debt and equities. Such losses have occurred due to many reasons, such as corporate frauds, weak business models, and misallocation of capital by the companies in whose shares unsuspecting investors parked their savings. What options do Indian savers then have to invest in, and build their wealth?
Diamonds in the Dust offers Indian savers a simple, yet highly effective, investment technique to identify clean, well-managed Indian companies that have consistently generated outsized returns for investors.
6. The unusual billionaires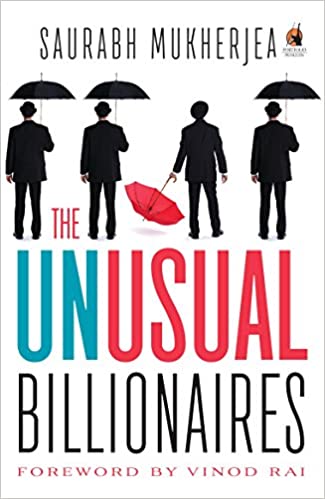 The Unusual Billionaires tells the story of eight, truly outstanding companies which delivered 10 percent revenue growth over the last ten years and 15 percent return on capital employed. In simple words, these companies defeated 5000 other public listed companies to deliver high growth while maintaining profitability year-on-year for the last decade.
How did these companies do it? Why couldn't this be reciprocated by other companies? What are they doing differently? Saurabh Mukherjea, the bestselling author of Gurus of Chaos, delivers an outstanding book with lessons to learn from these eight businesses.
7. Bulls, bears and other beasts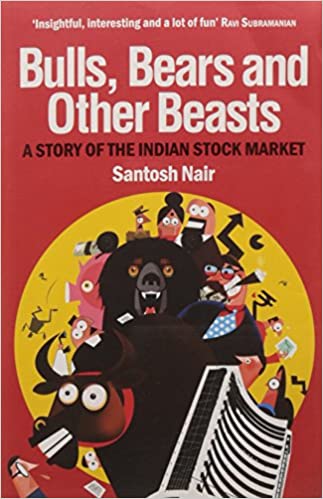 The wise, wily Lalchand Gupta takes you on an exciting journey through Dalal Street in this brief history of the Indian stock market post-liberalization. From tech booms and tax evasion to banks and money laundering; scams and crashes to fixers and investors, Lala has seen it all. A comprehensive account of the stock market over the last 25 years, it tells you what to watch out for while investing. It also looks at policies that the government needs to revise if the country is to harness domestic capital more effectively.
8. Trade like a stock market wizard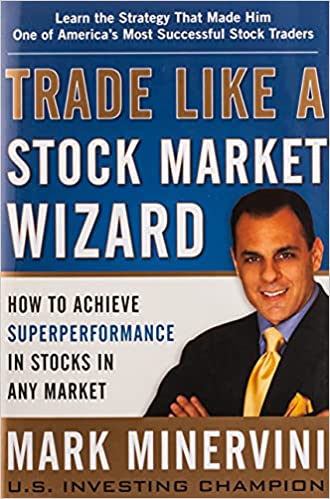 In Trade like a Stock Market Wizard, Mark Minervini unveils his trademarked stock market method SEPA, which provides outsized returns in virtually every market by combining careful risk management, self-analysis, and perseverance. He explains in detail how to select precise entry points and preserve capital? For consistent triple-digit returns.
Whether you're just getting started in the stock market or you're a seasoned pro, Minervini will show how you how to achieve SUPER PERFORMANCE! You'll gain valuable knowledge as he shares lessons, trading truths, and specific tactics–all derived from his 30-year career as one of America's most successful stock traders.
9. The Warren Buffet way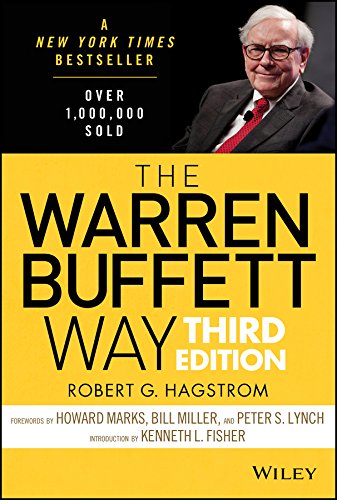 The Warren Buffett Way Investment is a patience game. All investors need to have the patience to become a successful one. This book, "The Warren Buffett Way", written by Robert Hagstrom has given several key aspects of Warren Buffett's ideology in stock market investment.
10. The intelligent investor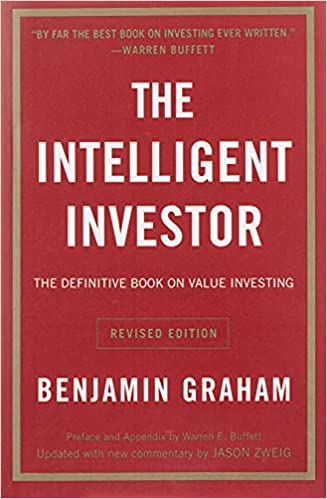 It is a widely acclaimed book by Benjamin Graham on value investing. Written by one of the greatest investment advisers of the twentieth century, the book aims at preventing potential investors from substantial errors and also teaches them strategies to achieve long-term investment goals.
Advantages of reading stock market books
There are several advantages to reading stock market books:
Gain a deeper understanding of the stock market: Reading stock market books can help you gain a more comprehensive understanding of how the stock market works, including the various factors that influence stock prices and the different types of investments available.
Learn from experts: Many stock market books are written by experienced investors and financial professionals, who can provide valuable insights and practical advice on investing in the stock market.
Improve your decision-making skills: By reading about different investment strategies and case studies, you can learn how to analyze and evaluate different stocks and make informed investment decisions.
Stay up to date on market trends: Reading stock market books can help you stay current on market trends and news, which can help you make better investment decisions.
Develop a long-term investment plan: Reading stock market books can help you develop a long-term investment plan that aligns with your financial goals and risk tolerance.
Learn from past mistakes: Many stock market books discuss past investment mistakes and how to avoid them, which can help you avoid common pitfalls and make better investment decisions in the future.
Conclusion
From a beginner's perspective, the above-discussed books will help investors in understanding the nuances of finance and the Indian stock markets in a great way!
Which is best stock market book if I want to learn Intraday?
You can check this book – Guide to Intraday Trading by Ankit Gala, Jitendra Gala. This book helped many people to become an expert in Intraday trading
Is there any book which explains positional Trading?
Yes, Position Trading (Second Edition) by Tony Loton, is the most rated book in Amazon.
Has Rakesh Jhunjhunwala written any book?
Yes, Rakesh Jhunjhunwala has written – 'the Indian Dream' book , which you can purchase from amazon.
Does stock market books help?
Of course yes, these stock market books will help you to understand the basic concepts, strategies, understanding of market conditions