Tech Mahindra Ltd. stands as a beacon in India's IT sector, showcasing consistent growth and innovation. With the IT industry undergoing rapid transformations, it's crucial to understand the financial health and future prospects of such a significant player. This analysis delves deep into the company's financials, recent news, and market trends to provide a comprehensive overview.
About Tech Mahindra Ltd.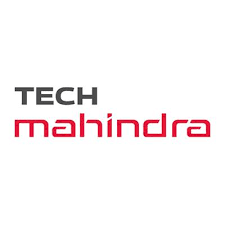 Tech Mahindra Ltd is a global leader in information technology (IT) and business process outsourcing (BPO). The company, founded in 1986 as a joint venture between British Telecom and Mahindra & Mahindra, has grown to become a major force in India's IT industry. Tech Mahindra's journey has been defined by consistent growth, innovation, and a dedication to providing cutting-edge technology solutions to clients in a variety of industries.
Company Financials and Fundamentals
Financial Highlights
Tech Mahindra's stock recently surged over 3% in a single week, breaking free from a downward trend.
The stock reached a 52-week high of Rs 1,276 on September 8, 2023.
Despite challenges in September 2022, where the stock touched a high of Rs 1,165 but couldn't sustain, it found support above Rs 950 levels.
The stock's recent price action is positive, trading above crucial short- and long-term moving averages.
Fundamental Analysis
The company's recent quarterly results showed a drop in profit by 39% to Rs 693 crore.
Earnings before interest and tax (EBIT) margins declined to 6.80% from 11% a year earlier.
Tech Mahindra reported a revenue of Rs 13,159 crore in Q1 FY24, down 4.10% QoQ but grew 3.50% YoY.
The company's new net deals stood at $359 million, indicating a slowing revenue momentum.
Tech Mahindra Corporate Announcement (Recent Quarter)
| Particulars | Values |
| --- | --- |
| Net Sales | ₹13,159 Cr |
| Net Profit | ₹692.5 Cr |
| Net Profit Margin | 5.29% |
| Operating Expenses | ₹11,821 Cr |
Tech Mahindra Growth in CAGR (Compound Annual Growth Rate)
| Particulars | 1 Year CAGR | 3 Year CAGR | 4 Year CAGR |
| --- | --- | --- | --- |
| Revenue Growth | 19.36% | 18.65% | 11.29% |
| Net Profit Growth | -13.73% | 5.63% | 3.16% |
| Book Value Growth | 3.73% | 5.89% | 8.72% |
| Dividend Growth | 11.11% | 5.41% | 37.47% |
Latest News Analysis
Let's look into the latest news on Tech Mahindra
Tech Mahindra's Stock Performance
The stock has been testing the Rs 1,100 level, with a recent decline of 13.38% from its 52-week high. However, it's up by 11.94% from its one-year low. The stock's performance indicates a potential for growth, but with caution due to market volatility. Read more
Market Trends
The broader market, including the Nifty 50 index, has shown positive signs. The IT Index, after consolidating for 16 months, is also reflecting a positive trend in the IT sector, indicating a bullish market trend for Tech Mahindra. Read more
Conclusion and Investment Outlook
Tech Mahindra's financials, combined with the latest news, paint a picture of a company in transition. While there are challenges, especially with the recent drop in quarterly profits and EBIT margins, the company's stock performance and market trends suggest potential for growth.
Positive technical indicators and a bullish market trend in the IT sector support the company's breakout from a protracted downtrend, which presents a compelling investment opportunity. However, investors should approach this with caution, keeping an eye on market volatility and global IT trends.
Considering the financial metrics and market analysis, Tech Mahindra seems poised for growth. It could be a good addition to an investment portfolio, but as always, thorough research and consultation with financial advisors are recommended before making any investment decisions.
Disclaimer: This article is for informational purposes only and should not be considered financial advice. Always consult with a financial expert before making any investment decisions.