With investments, there are always bigger risks present when there is a better likelihood of achieving higher returns. On the other hand, returns would be lower when the risk was smaller. This is a helpful maxim to become familiar with before making stock market investments.
Even though there is a substantial risk associated with investing in shares below Rs. 1, these stocks may have the ability to produce enormous rewards for you. Before investing in them, you must do as much research as you can and exercise reasonable caution. Let's explore the intriguing idea of penny stocks in India that are priced below one rupee.
What is a Penny Stock?
Penny stocks are those that often trade on a smaller exchange, have very tiny market capitalizations, are largely illiquid, and trade at extremely cheap prices. In the Indian stock market, penny stocks may trade for less than Rs 10.
Due to their high risk, little liquidity, tiny shareholder base, wide bid-ask spreads, and restricted information availability, these stocks are exceedingly speculative in nature.
What are stocks priced below one rupee?
Stocks that trade on the stock market for less than one rupee are referred to as ultra penny stocks. This is among the primary factors that make these equities appealing to investors.
Shares priced below one rupee have the greatest potential to generate significant profits thanks to their "cheap" price; some could potentially become multibaggers quickly due to this.
These stocks are owned by businesses with extremely small market capitalizations. Since they are micro-cap companies, they have a lot of growth potential to catch up to the large-cap corporations; nevertheless, this potential growth may or may not manifest and affect stock price movement.
However, keep in mind that Indian penny stocks priced below one rupee are typically speculative and illiquid. Due to their low liquidity, they are very dangerous investments.
Why buy penny stocks in India that cost less than one rupee?
They could develop into multibaggers
Some penny stocks with a market value of less than one rupee may become multibaggers if they have solid fundamentals and a favorable business climate. This implies that you can earn many times your initial investment. Therefore, investing in such shares could significantly increase your chances of earning a profit. Additionally, you might have a chance to outperform large- and mid-cap companies' returns during the same period.
They cost little
The ultra-low price is the main benefit of investing in penny stocks. You can invest in them without breaking the bank. Additionally, you can diversify your investing portfolio by buying a sizable number of penny stocks in India for less than one rupee while still saving money to invest in other safe programs with lower related market risks.
List of Multibagger stocks below 1 rupee
Here is the list of multibagger penny stocks below 1 rupee, which will transform your portfolio into a money making machine.
1. Sword-Edge Commercials Limited

Rotam Commercials Limited was the company's previous name; in 2013, it changed to Sword-Edge Commercials Limited. It was founded in 1985 and went by a different name at the time. The company, which has a market capitalization of Rs 16.5 cr., is involved in trading consumer goods.
The business is listed on both the National Stock Exchange (NSE) and the Bombay Stock Exchange (BSE) (NSE). There are six different businesses that make up the Sword Edge corporate family. The company returned 88.35 percent in the most recent year, and 1,133.33 per cent over the course of five years.
2. Shalimar Productions Limited, Inc.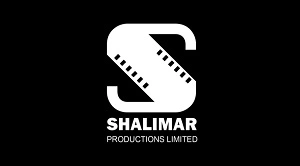 Shalimar Productions is an Indian media company that creates and develops films, TV shows, and videos. Shalimar Agro Products Limited was the original name of the business when it was established in 1985. The business has created Rajasthani-language regional CDs and films. The business, whose CEO is Kiran Kaur, maintains an outdoor training facility for performing arts called the Visagar-Suranjana Studio.
Future painters are trained at the Shalimar Academy, which is situated at Shalimar House in Bikaner. Shalimar Productions Limited is currently registered on the Bombay Stock Exchange and has more than 6,000 stockholders (BSE). In the previous year, the business gave its shareholders an 80 percent return. Additionally, the company has generated a return of 85.71 percent during the past three years!
3. Varun Mercantile Limited

Varun Mercantile was established in 1985 and works in various industries. Its market capitalization is Rs 21 lakh, and its PE ratio is 13.07. The business is headquartered in Maharashtra and has its registered office there.
The corporation doesn't have any segments and only deals in general goods. Among the administrators of the company are independent directors Lopamudra Dixit and Mehul Shah. The principal director is Ambalal T. Jain, while another director is Sanjay T. More.
4. Ramchandra Leasing and Finance Limited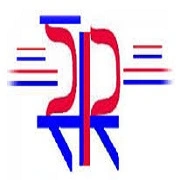 Ramchandra Leasing and Finance works in the BFSI industry and offers corporate clients financial solutions. The company has a market capitalization of Rs. 3.58 crore and has returned 204.55 percent over the past three years. Ramchandra Leasing and Finance Private Limited, the firm's original name, was established as a private limited company. In 1996, the company went public. The corporation divided its shares in 2005. Mr. Pradip Jain was hired by the company as a full-time director in 2014.
5. Sikozy Realtors Limited

Sikozy Realtors, a real estate business founded in 1992, also deals in rock phosphate. The company, which is situated in Maharashtra, has a market capitalization of more than Rs 5 cr. and a sectoral PE ratio of 37.47.
In the management team of the corporation, key positions are held by Pawan Kalantre, Ruchika Somani, Shital Mehta, and Bhavik Mehta. The National Stock Exchange and the Bombay Stock Exchange both list the company's shares. The company generated returns of 88.33 percent during the previous five years, and 12.84 percent over the previous year.
6. Nirbhay Colors Limited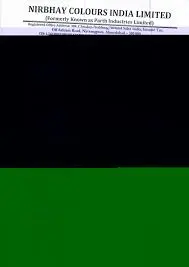 Nirbhay Colours India Limited is a company that trades on both the National Stock Exchange (NSE) and the Bombay Stock Exchange (BSE). The company has a 34 lakh rupee market capitalization and a PE ratio of 1.01.
Parth Industries Limited was the previous name of the business. The company sells stationery items like pens, pencils, desk supplies, geometry cases, ink pads, pencil cases, etc. within the product category.
7. CES Limited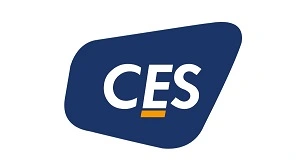 Information technology and business process management are two of CES's core competencies. The business gives its clients both onshore and offshore services that are specifically tailored to their needs. The company has a market cap of Rs. 1.38 cr. and a PE ratio of 0.04.
Hyderabad serves as the company's corporate headquarters, and Chennai, Hyderabad, and Visakhapatnam serve as major delivery hubs for goods and services. In the fiscal year 2018–2019, CES purchased a 37.50 percent ownership in the firm's subsidiary, CES Information Technology Private Limited, a parent company division.
8. Sagar Soya Products Limited

Sagar Soya Products Limited trades in soy and associated goods, as the name would imply. The business produces soybean oil, soy flour, and de-oiled soybean cakes. The company is run by Mr. A. C. Patel, who also serves as Chairman, and has its manufacturing facilities in Bhainsa, Madhya Pradesh.
9. Kretto Syscon Ltd

A public limited company, Kretto Syscon Ltd., formerly known as Ideal Texbuild Ltd., was established on September 19, 1994. The company's registered office is in Gujarat's capital city of Ahmedabad. The company's primary industries are textiles and building construction. The Company's Paid Up Share Capital grew during the Financial Year 2014–15 from Rs 1816960 to Rs 101816960 as a result of the Company's preferential issuing of 10000000 equity shares, each worth Rs 10.
10. Visesh Infotechnics Ltd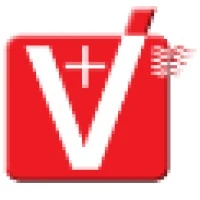 Incorporated as Ultimate Software Private Ltd in January 1989, Visesh Infotechnics Ltd. On February 23, 1993, the name was changed to Visesh Technologies Pvt Ltd, and on May 1, 1995, it was declared to be a public corporation. On July 1, 1997, the company's name was changed to Visesh Infosystems Ltd. This name then changed to Visesh Infotecnics Ltd. VIL is a more than ten-year-old, profitable IT business that offers ERP solutions and e-commerce services. IT consulting services, such as ERP and e-commerce, are available for both on-site and off-site projects.
Conclusion
Ultra-penny stocks, or penny stocks worth less than one rupee, have the potential to become multibaggers and provide you with enormous gains, but they are also very dangerous investments.
Investors should be aware of such stocks because they are issued by businesses with modest market capitalizations and frequently fall victim to price manipulation and pump-and-dump tactics. Consult your financial advisor before investing in shares below 1 rupee.