There is a lot of penny stock investing going on in India right now. Many people are looking for strong penny stocks with good fundamentals to invest their money in. In this blog post, we will be discussing 10 such penny stocks that fit that description. We will be looking at their financials, management, and other important factors to help you decide if they are worth investing in.
1. Auro Labs

Auro Laboratories is a pharmaceutical company that manufactures APIs and specializes in diabetes therapy. The company was founded in 1989 and its products are exported to countries like Egypt, Germany, Malaysia, Singapore, South Africa, Brazil, Spain, and the United Kingdom.
Auro Laboratories has only one manufacturing unit located in Tarapur which has a 500-tonne capacity. Some of their key APIs include Metformin Hydrochloride, Chlorzoxazone, and Chlorphenamine Maleate. Here Metformin Hydrochloride accounts for 90% of its income.
The company has a Mcap of Rs. 47.1 crores and its shares trade at Rs. 75.6. The company's revenues have increased continuously from Rs. 27 cr in 2018 to Rs. 54 crores in 2021. The company undertakes custom manufacturing of API's and intermediaries on a contract basis. Currently, its products are registered in more than 25 countries across the globe including the USA, Europe, Russia, South Africa, Brazil, and India.
Aurobindo Pharma is the primary competitor for Auro Laboratories in the international market for Metformin Hydrochloride APIs with an export volume of around 200 metric tonnes per annum. Considering all these factors together, we recommend a buy on the stock from a long-term perspective for investors with a high-risk appetite.
2. PTL Enterprises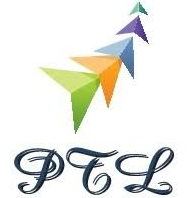 PTL Enterprises Ltd is a penny stock that operates in a single segment: income from the lease of its factory to Apollo Tyres. The company was incorporated in 1959 and began leasing the facility to Apollo in 1995. The plant is used by Apollo to manufacture truck and bus tyres, which are sold under the brand name "Apollo."
In FY22, PTL received 60 crore in lease rentals from Apollo. While the company is currently profitable, it is heavily reliant on Apollo for its income, making it a risky investment. penny stocks are generally considered to be high-risk investments, and PTL is no exception. However, if you're willing to take on the risk, PTL could be a good investment opportunity.
3. Generic Pharmasec Ltd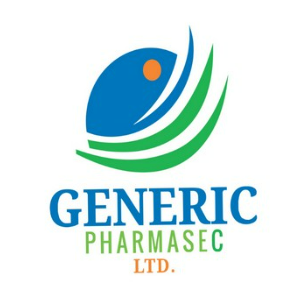 Generic Pharmasec Ltd was founded in 1992 and is engaged in the buying, selling, and distribution of pharma, medicinal, and medicated preparation. In addition to this, the company also deals in the securities market.
Its products include Diagnostic Equipment, pharmaceutical medicinal and medicated preparations, patent medicines, drugs, herbs, etc. They have tied up with Abbott Point of Care, the USA for the distribution of one of their niche diagnostic equipment called the i-STAT 1 Analyze. This is a handheld blood analyzer used in ICUs in order to aid them to get immediate test results.
Over the next 2 years, the company plans to expand across the 4 metros and also widen its product portfolio. With their experienced team and strong relationships with key players in the industry, Generic Pharmasec Ltd is well-positioned to continue its growth trajectory.
4. Ashapuri Gold Ornament Ltd.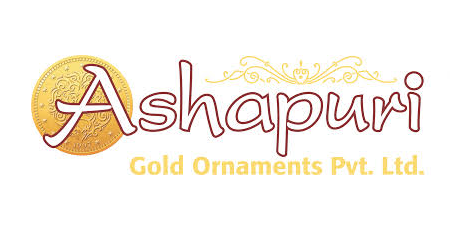 Ashapuri Gold Ornament Ltd. is a jewellery wholesale company that was founded in 2008. They offer 22-carat gold ornaments, including choker sets, Toda sets, Pota jewellery, Saloya, bracelets, and other antique jewellery.
Their clientele includes both high-end and mid-market companies, such as Malabar Gold and Titan. The company has seen continuous revenue growth in recent years, with an average net profit growth of 138%. Additionally, the company has no pledged shares and a high promoter holding of 62.2%. Overall, Ashapuri Golds is a strong company with good potential for future growth.
5. S P Capital Fin

S.P. Capital Financing Ltd. is a penny stock that has been on the radar of investors for its potential to generate high returns. The company is engaged in the activity of leasing and financing, and is registered with the Reserve Bank of India.
In FY21, the company sold 1.25 Lac equity shares of Rs.10 each of its associate company Pride And Expert Properties Private Limited in their Buyback of shares and received payment of Rs.5,94,92,500/- for the surrender of shares. This event has generated a lot of interest in the stock, as it is seen as a positive sign for the company's future prospects. In addition, in FY21 the company generated revenue from Interest Income ~9% and Net gain/loss on sale of Investments ~91%. This shows that S.P. Capital Financing Ltd. is a company with strong growth potential and is worth keeping an eye on for penny stock investors.
Conclusion
penny stocks with good fundamentals can be a great investment opportunity, but it is important to do your research before investing. Make sure you understand the risks involved and that the company has a solid track record of growth. If you're willing to take on the risk, penny stocks with strong fundamentals can offer investors high returns potential.
Frequently Asked Questions
What is penny stock investing?
Penny stock investing is a type of investing that involves the buying and selling of stocks that are priced at less than ₹50 per share. penny stocks are generally considered to be high-risk investments, but they can also offer the potential for high returns.
What are the risks of penny stock investing?
The main risk of penny stock investing is the potential for loss. penny stocks are generally considered to be high-risk investments, and they can often be very volatile. This means that there is a greater chance that you could lose money if you invest in penny stocks.
What are the benefits of penny stock investing?
The main benefit of penny stock investing is the potential for high returns. penny stocks can offer investors the opportunity to make a large profit if they are able to pick a winner. However, it is important to remember that penny stocks are also high-risk investments, so there is also the potential for loss