Small finance banks are a separate segment created by the Reserve bank of India for the inclusion of primary banking activities and loan services to un-served and underserved sections including medium and small enterprises. General banks/Commercial banks do not have any targets or restrictions whereas small finance banks target customers such as unorganized workers, small businessmen, small farmers, and micro small and medium enterprises.
What are Small Finance Banks?
Small finance banks are a new kind of bank that was created to provide banking services to small businesses and rural areas. They are similar to traditional banks, but they focus on lending to smaller businesses and have more relaxed eligibility requirements for borrowers. Small finance banks offer a variety of services, including savings and checking accounts, loans, and credit cards.
Let us see some of the top finance companies that are listed on the Indian share market.
| Sl No | Stock Name | Market Capital |
| --- | --- | --- |
| 1 | AU Small Finance Bank | ₹ 34,669.71 Cr. |
| 2 | Equitas Small Finance | ₹ 5,031.71 Cr. |
| 3 | Ujjivan Small Finance | ₹ 2,748.02 Cr. |
| 4 | Ujjivan Financial Services | ₹ 1,899.40 Cr. |
| 5 | Suryoday Small Finance | ₹ 856.70 Cr. |
List of small banks in India
Here are the list of small finance banks in India based on strong fundamentals, which can you can keep in your watchlist
1. AU Small Finance Bank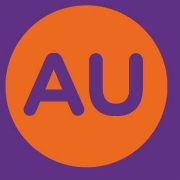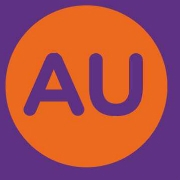 Based out of Jaipur, AU Small finance bank is an Indian small finance bank that was incorporated in the year 1996 by Mr Sanjay Agarwal. It was initially started as a vehicle finance company named AU Financiers and later changed to a small finance bank in 2017.
It is part of the Fortune 500 companies in India. AU Small Finance Bank has received Reserved Bank of India (RBI) approval to operate as a Scheduled Commercial Bank. This bank's name has been included in the Second Schedule of the Reserve Bank of India Act, 1934. The Bank has a net worth of ₹7,127 Cr, a deposit base of ₹44,278 Cr, and Assets Under Management (AUM) of ₹42,023 Cr.
| | |
| --- | --- |
| Market Cap | ₹ 34,669.71 Cr. |
| P/E | 30.69 |
| P/B | 4.43 |
| Profit Growth | 73.49 % |
2. Equitas Small Finance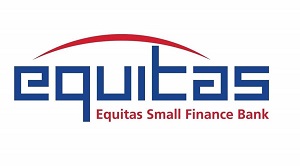 This is a very important stock that should make part of your diversified portfolio. Equitas small finance bank was founded in 2016 and was listed in October 2020. They have joined hands with companies like HDFC, Niyo, etc for various financial services.
Its holding company is Equitas Holding. Many mutual fund managers have shown interest in this share due to its strong performance in the last 2 years.
| | |
| --- | --- |
| Market Cap | ₹ 3,62,180.28 Cr. |
| P/E | 17.92 |
| P/B | 1.19 |
| Profit Growth | 57.70 % |
3. Ujjivan Small Finance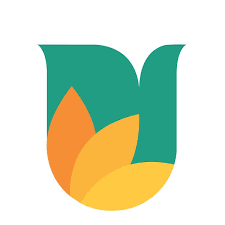 Ujjivan Small finance bank is a Bangalore based Indian bank founded in 2017 by Mr Samit Ghosh. It is a leading small finance bank in India and provides services such as home loans, business, personal & vehicle loans, and Online Savings accounts.
Ujjivan Small Finance Bank is listed in the Scheduled Banks by RBI and has a stable credit rating by various credit rating agencies. It started the march 2022 quarter with a net income of Rs 127 crore but closed FY22 with a net loss of Rs 415 crore.
| | |
| --- | --- |
| Market Cap | ₹ 2,748.02 Cr. |
| P/E | 0 |
| P/B | 1.07 |
| Profit Growth | -97.63 % |
4. Ujjivan Financial Services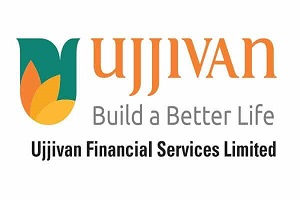 Founded by Samit Ghosh in 2004, Ujjivan Financial Services is an Indian company. Ujjivan's business model has focused on acquiring an in-depth understanding of customer needs. Ujjivan F S received its in-principle approval from RBI to set up a small finance bank in 2015 and that was when they floated their own subsidiary Ujjivan Small finance.
Its main objects are to carry on the business of making investments in group company(ies) in the form of securities, providing guarantees, etc. They also advise relating investment in bank deposits, money markets, government securities, and other services.
| | |
| --- | --- |
| Market Cap | ₹ 1,899.40 Cr. |
| P/E | 876.47 |
| P/B | 1.05 |
| Sales Growth | -100 |
5. Suryoday Small Finance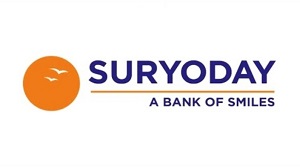 Suryoday Small Finance Bank is a recognized scheduled bank by the RBI. Suryoday Small Finance Bank is located in Mumbai, Maharashtra, India. It is a new-age bank that was converted from a microfinance institution having served over a million customers since 2009.
They offer a credit products suite of MFI loans, Vikas Loans, Shopkeeper Loans, etc. They are known for Retail Banking, JLG Loans, MSME Loans, Financial Services, and Loan Against Property.
| | |
| --- | --- |
| Market Cap | ₹ 856.70 Cr. |
| P/E | 0 |
| P/B | 0.57 |
| Sales Growth | -89.31 % |
6. ESAF Small finance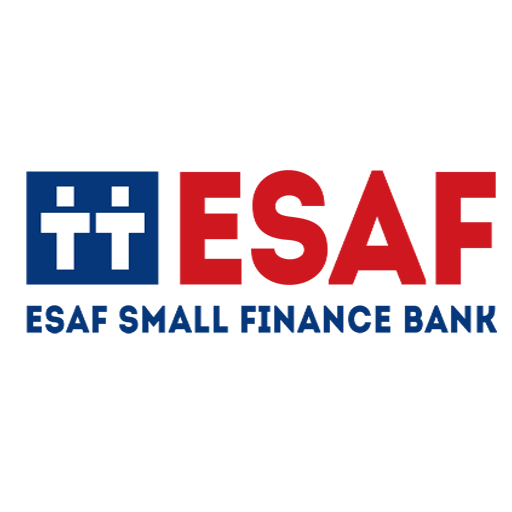 ESAF Small finance bank is an Indian bank that was founded in the year 2017. It has over 500 branches around the world. It was founded by K. Paul Thomas, Mereena Paul, and Jacob Samuel and is the subsidiary of ESAF Financial Holdings Private Limited.
It offers banking services and small loans to the underbanked. It has a total asset tally of more than 9450 crores.
If you want to add best small finance stocks, open the demat account in one of the best trading apps in India
Conclusion
The Indian small finance banking sector is still in a nascent stage with immense scope for growth. Investing in small finance bank stocks can be quite rewarding as these banks are committed to providing continuous and efficient services to their customers. The above-mentioned list of 5 small finance bank stocks is a good starting point for anyone looking to invest in this space. Do your own research and consult with a financial advisor before making any investment decisions.