The future is AI, we constantly hear people claim. According to numerous projections, this is accurate, and AI may not only represent the future but also be an integral part of our daily lives, performing duties that would otherwise be extremely boring, tiresome, and repetitious for humans. And as a result, when we know a particular industry has a promising future, we also know it has the ability to provide us with the finest returns and is, therefore, a worthwhile investment.
The best AI stocks in India that could provide exponential returns in the future are discussed in this article.
Best AI Stocks in India
Happiest Minds Tech
Oracle Financial Servies Software Ltd
Persistent Systems Ltd
Affle India Ltd
Tata Elxi Ltd
Before we jump right into the stocks, it is necessary to know a little about what exactly is AI and its future in India.
What is AI?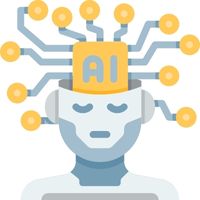 Artificial intelligence, or AI, is a field of technology that enables machines—most often computers—to do activities including reading, analysing patterns, making recommendations, and making decisions based on those patterns. The social media site and e-commerce website algorithms are where this technology is most commonly used. They keep track of the consumers' previous viewing and response patterns and suggest similar new products based on those trends.
The Future
While the use of AI technology has already picked up speed in nations like the USA, India isn't too far behind. The AI market is anticipated to expand at a CAGR of 20% and reach a value of 7.8 billion USD by 2025, with over 31% of employment requiring AI-based expertise.
The industries listed below are those where AI is most likely to manifest itself quickly:
Education and Careers
There are currently a lot of tests and quizzes that use student responses to evaluate which job path would be ideal for them. These ideas are already being developed by educational apps like Byju's and applications for competitive exam preparation like Unacademy.
Healthcare
According to reports, AI will soon be able to recognise some early indicators of other fatal diseases and can detect early signs of cancer. AI is also included in machines made for disabled individuals to lessen their reliance on others.
Banking and Financials
AI offers a lot of potential in this sector as well, from spotting loan defaulters to computing credit scores, where all the data would be available to the operator in a matter of seconds.
Agriculture
AI drones assist farmers by determining the soil's quality, enabling them to add the necessary nutrients to the soil and either has a better harvest or avoid any weak and producing crops.
List of AI Stocks in India
| Name | Market Cap(Rs. Crores) | Revenue (Rs. Crores)March 2022 | ROE | P/E |
| --- | --- | --- | --- | --- |
| Happiest Minds Tech | 12,434 | 1,034 | 34.81% | 79.99 |
| Oracle Financial Servies Software Ltd | 26,362 | 5,221 | 32.79% | 16.37 |
| Persistent Systems Ltd | 34,979 | 5,711 | 23% | 52.75 |
| Affle India Ltd | 13,987 | 1,082 | 18.04% | 77.88 |
| Tata Elxi Ltd | 41,503 | 2,471 | 42.91% | 100.16 |
1. Happiest Minds Tech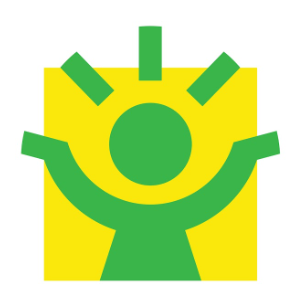 This 2011-founded IT consulting firm comprises divisions for product engineering services, infrastructure management & security services, and digital business solutions. Listed on the NSE and trading at about Rs. 850 right now.
It is impressive that the company has achieved a return on equity of 34% over the last three years and that profits have grown at a CAGR of 112%. The company's dividend yield, however, has been the lowest among its competitors at 0.44%. The company's quarterly results also demonstrate that it is in its growth phase and has enormous potential. The company's activities in nations like the US, the UK, and the middle east, where the AI boom has already surpassed India, demonstrate its commitment to providing high-quality services.
2. Oracle Financial Services Software Ltd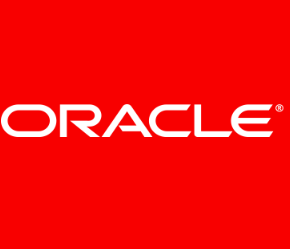 Oracle Financial Services Software Ltd., established in 1989, offers the financial services sector financial software, consultancy, custom application development, administration of IT infrastructure, and outsourced business processing services.
The biggest positive is that the company is essentially debt-free and trades at roughly Rs. 3000. In addition to maintaining a respectable dividend payout of 96%, the company also maintains a Return on Equity of 32.79%. Although the company's sales growth has not been very impressive, its signature products, such as Oracle and MySQL, are becoming increasingly popular, and this bodes well for the company's future success.
3. Persistent Systems Ltd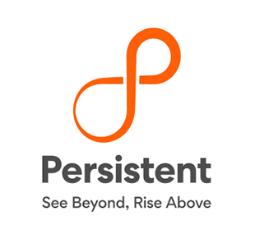 The business has agreements with organisations like AWS, IBM, and Salesforce, which already indicate how well it will function going forward. The company uses its own software as its unique selling proposition in order to provide its services and infrastructure. They expand their reach by integrating their software with partnerships. Additionally, Persistent Systems has a global presence in nations like Australia, Canada, and Germany, to mention a few.
The company's quarterly sales growth has been remarkable, reaching up to 50%, and its 31% dividend payout ratio also provides good competition to its peers. It is currently selling at roughly Rs. 4400. The company generates the majority of its income from its BFSI accounts, followed by Healthcare and Lifestyle. In order to become less reliant on a single or a small number of concentrated consumers, the business has also begun to diversify its customer base. The company's top customer now contributes 16% of its sales, down from 24% previously.
4. Affle India Ltd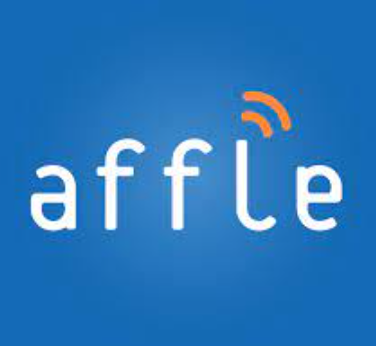 Since moving to India in 2006, this Singapore-based business has prospered. They are a technology firm that offers customer acquisitions, interactions, and transactions through pertinent mobile advertising on its own proprietary consumer intelligence platform. Platform as a Service, or Paas, is the platform on which they work.
The company also has an excellent revenue record, with growth of 20%+ for the past 5 years, while having a Return on Equity of 18.04%, which is weak when compared to its peers. India accounts for half of the company's revenue, with the rest amount coming from its other operating nations. Additionally, Appnext in 2021 and Shoffr in 2019 were bought by Afflle. Both of these businesses have exponential growth potential.
5. Tata Elxi Ltd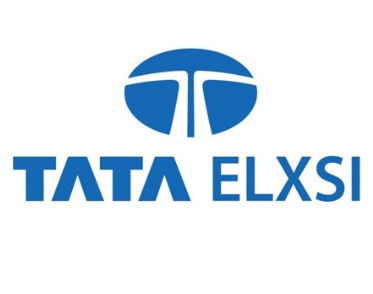 The media, communication, and healthcare sectors are just a few of the areas that Tata Elxi serves with design and technology services. The 1989-founded business wants to give its clients better solutions.
The company's financials support the high price of its shares, which are currently trading at roughly Rs. 6600 each. Over the past five years, profits have increased by 25.9% CAGR, and the return on equity is 42.91%. Among its competitors, the dividend payout ratio of 56.5% is the highest. Up until March 2022, annual revenue growth has increased by 35%, compared to a below 20% growth rate in the years prior. Additionally, the company has growing reserves, which offers it the opportunity to expand its R&D spending and develop better services.
Conclusion
Since it is widely accepted that AI is the technology of the future, practically all AI stocks are costly, as is also seen by the PE ratio of these businesses, which indicates that they are valued far higher than their book values. However, it is also common knowledge that a business with a solid foundation and an industry with a bright future will undoubtedly generate profitable long-term results. India is currently seeing growth in AI, so long-term investments are recommended for the best results. A high valuation also implies that the stock's value could decline, and this vulnerability has a higher risk component. Finally, it is advisable to keep 1-2 AI stocks in one's portfolio, keeping in mind the diversification.