Despite various types of bans on advertisements, usage in public and commercial places, and so on, the Indian tobacco industry continues to thrive, with the industry's growth nearly tripled in the last 50 years. It is the only industry that has shown tremendous growth despite various backlashes from the government's discouraging campaigns for their products. The question now is, what is the cause of the Indian tobacco industry's contradictory growth?
This is due to its widespread consumption among low- and middle-income individuals. India is the world's third largest producer of tobacco leaf. In addition, 10% of the world's smokers live in India. According to the data, developing countries consume more than developed countries. Because India is a developing country, it provides a level playing field for the tobacco industry to realize its full potential.
Further, let's list some of the best tobacco stocks in the country that have higher chances to convert into multi-bagger investments.
Best Tobacco Stocks in 2023
1. ITC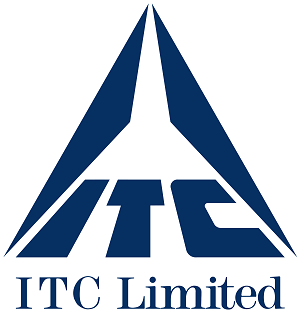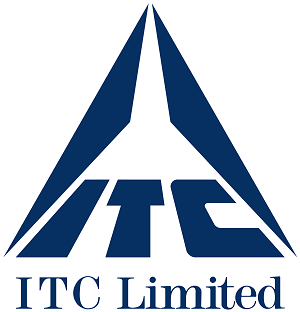 ITC, which was founded in 1910, is the country's largest cigarette manufacturer and seller. ITC is currently active in five business segments: FMCG Cigarettes, FMCG Others, Hotels, Paperboards, Paper and Packaging, and Agri Business. For FY22, India accounted for 78% of ITC's revenue, with the rest coming from exports.
With a market share of more than 80% in the organized domestic cigarette market, ITC is the market leader. Insignia, India Kings, Classic, Gold Flake, American Club, Wills Navy Cut, Players, Scissors, Capstan, Berkeley, Bristol, Flake, Silk Cut, Duke & Royal are among its many brands.
| | |
| --- | --- |
| Market Cap.(cr) | 478,123 |
| Dividend Yield(%) | 2.99 |
| ROE(%) | 24.8 |
| CMP(Rs) | 385 |
2. Godfrey Philips India Ltd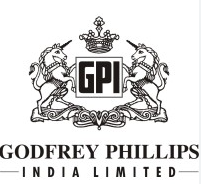 Godfrey Phillips India is one of the country's largest FMCG companies, with iconic cigarette brands such as Four Square, Red & White, and Cavanders to its name. In addition, it has an exclusive sourcing and supply agreement with Philip Morris International to manufacture and distribute the world-famous Marlboro brand in India.
In FY22, the company increased its market share from around 13% in FY20 to more than 25%. Cigarette sales accounted for 72% of total sales, while unprocessed tobacco sales accounted for 15%.
| | |
| --- | --- |
| Market Cap.(cr) | 9,833 |
| Dividend yield(%) | 1.48 |
| ROE(%) | 13.6 |
| CMP(Rs) | 1,891 |
3. Golden Tobacco Ltd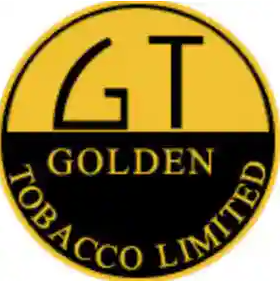 Golden Tobacco Limited, founded in 1930 and acquired by the Dalmia Group in 1979, is a manufacturer of tobacco products and a real estate developer. The company has its own raw tobacco procurement division in Guntur that can handle 10 million kgs of raw tobacco per season, as well as a tobacco processing / blending division in Vadodara that can handle 50 tons/day.
The company is the largest exporter of machine-made cigars and offers nearly all cigar brands. It exports its own brands and manufactures other private labels. Company exports brands like Chancellor, Panama, Style, Esquire, Flair, June, Just Black and other private labels to countries like USA, Europe, Russia, Singapore, Cambodia, Japan, Middle East etc.
| | |
| --- | --- |
| Market Cap.(cr) | 100 |
| Dividend yield(%) | 0 |
| ROE(%) | -27 |
| CMP(Rs) | 57 |
4. VST Industries Ltd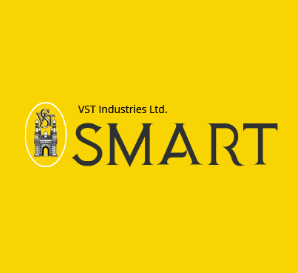 VST Industries, which was founded in 1930 by Vazir Sultan, is now the third-largest player in the Indian cigarette market after more than 90 years of operation. In terms of value, VST Industries has a 9% market share in the legal cigarette market and a 5% market share in the overall cigarette market. It manufactures and sells cigarettes, tobacco, and tobacco products.
VST Industries has a reputable brand portfolio and sells cigarettes in India and abroad under various brands such as Charminar, Charms, Special, Moments, Total, and Editions.
| | |
| --- | --- |
| Market Cap.(cr) | 4,883 |
| Dividend yield(%) | 4.43 |
| ROE(%) | 31.7 |
| CMP(Rs) | 3,163 |
5. Indian Woods Products Company Ltd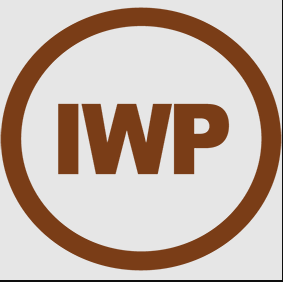 The Indian Wood Products Company Ltd is primarily involved in the production of Katha, processed gambier, and spice trading. The company is a leading manufacturer of premium Katha and has been active in the Katha industry in India for over a century. The company sells katha and cutch under this division (a by-product of katha).
Dharampal Satyapal Ltd, GK Tobacco Industries, and Som Pan Products Pvt Ltd are among the clients for whom the company produces katha. These companies produce pan masala and sell it under the reputable brands Rajnigandha, Vimal, and Dilbag.
| | |
| --- | --- |
| Market Cap.(cr) | 154 |
| Dividend yield(%) | 0.21 |
| ROE(%) | 1.38 |
| CMP(Rs) | 24.1 |
6. NTC Industries Ltd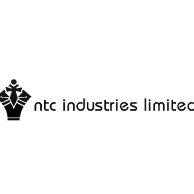 The company was founded in September 1931. The headquarters of NTC industries Ltd. are in Kolkata, India. They are one of India's oldest cigarette manufacturers, specializing in excellently packed cigarettes containing blends that meet the highest quality standards and technical specifications. To accomplish this, they have established a dedicated state-of-the-art production line for processing the finest tobacco blends.
The brand has a strong presence in both the domestic and international markets in India. NTC is one of the few companies in India with a license to manufacture cigarettes and all tobacco products. NTC has received international recognition for its outstanding quality in Brussels, Rotterdam, Amsterdam, Paris, and Luxemburg.
| | |
| --- | --- |
| Market Cap.(cr) | 90 |
| Dividend yield(%) | 0 |
| ROE(%) | 11.7 |
| CMP(Rs) | 75.4 |
How secure is the future of the tobacco industry?
As stated above, nothing can stop the growth of tobacco industries until and unless its consumers intend to. There are several factors which are fueling the growth of the Indian Tobacco Industry.
Government's Stake:ITC, India's largest cigarette manufacturer, in which the central government owns about 8% of the company, and the LIC, a government agency that owns about 15% of the company. As a result, on the one hand, the government discourages tobacco use through its campaigns, while on the other hand, it owns significant stakes in tobacco companies. This demonstrates that the government, in its deepest thoughts, expects tobacco companies to grow.
Large tax revenue: According to reports, the tax revenue from cigarettes in India in fiscal year 2020 will be around 360 billion Indian rupees, up from 150 billion Indian rupees in 2011. In just ten years, the government's tax revenue from cigarettes has more than doubled. As a result, the government will never support limiting its revenue source.
Labour-Intensive work: Tobacco products (particularly cigarettes) are highly labor-intensive in India. 98% of cigarettes produced in India are handmade, and approximately 50% of the workforce is female. Because the tobacco industry employs a large number of people. As a result, the government is hesitant to ban tobacco products because it will increase the unemployment rate.
Political Influence: Tobacco companies make significant contributions to various political parties. As a result, they wield significant political power, which guarantees them the freedom to conduct business.
Conclusion
We can conclude from the preceding article that investing in Indian tobacco companies is risk-free. Because their business will never cease, it will exist until and unless humans cease to exist on this planet. India has the world's largest population, which means that the demand for tobacco products will never go away.