A country's air passenger volume can be viewed as an unofficial indicator of its economy's health and a reflection of its citizens' purchasing power. More tourists may indicate a stronger economy. As the number of Indians who are choosing aircraft as their travel option, are increasing at a faster rate. The government is all set with its policies to cope up with the rising demand.
In this article, We are going to discuss some of the top Aviation stocks, which are expected to achieve higher growth in future.
Top Aviation Stocks in India
1. Interglobe Aviation(Indigo)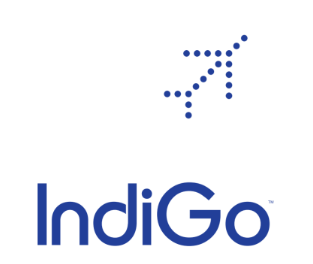 Interglobe Aviation Limited (Indigo) is India's largest low-cost carrier. It serves 86 destinations, including 24 international destinations, and offers a simple, unbundled product to its customers, fulfilling its unique brand promise of "low fares, on-time flights, and courteous and hassle-free service." IndiGo began operations with a single aircraft in August 2006 and has since grown to a fleet of 262 aircraft.
2. SpiceJet

SpiceJet Ltd's primary business is providing air transport services for the transportation of passengers and cargo. With a 13% market share, the company is the second largest player in the domestic aviation industry. It also has a 13% market share in the international aviation market among domestic players, ranking third behind Air India and Indigo Airlines. It is India's largest cargo operator.
3. TAAL Enterprises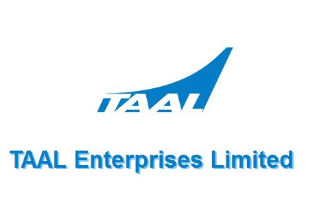 TAAL Enterprises Ltd is a company that provides Aircraft Charter Services in the aviation industry. The Company has one significant subsidiary, TAAL Tech India Pvt. Ltd, which provides Product Engineering Services and R & D Services tailored to the specific needs of each individual customer. TAAL Tech Gmbh, First Airways, and others are also subsidiaries.
During FY21, the Company's revenue was entirely derived from engineering design services, with no income from air charter services.
4. Taneja Aerospace & Aviation Ltd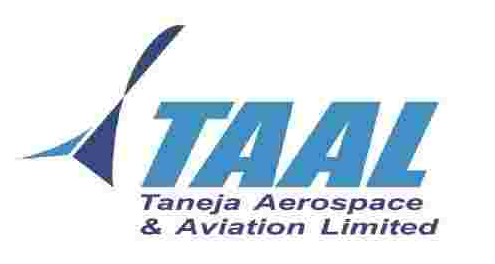 Taneja Aerospace & Aviation Ltd is in the business of manufacturing and selling various parts and components to the aviation industry, as well as providing Airfield & MRO and allied services. It was founded in 1994 as part of the Pune-based Indian Seamless group. The company's aircraft manufacturing complex (AMC) division produces aerospace components and structures. For the past two decades, the majority of the division's revenue has come from supplies/services provided to defense sector establishments.
5. Global Vectra Helicorp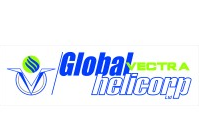 Global Vectra Helicorp Ltd primarily provides helicopter charter services for offshore transportation to the Indian oil and gas exploration and production sector. It also provides onshore transportation via helicopter charter. The company operates a fleet of eight owned and 18 leased helicopters, with 16 on operating lease and two on finance lease. Its fleet is relatively young, with an average age of 10 years.
Future Potential of Aviation Sector in India:
Growth of Middle Income group: There could be a possible rise in the air passenger traffic as the working population grows and the middle class expands. As per the data In 2010, there were 79 million people who traveled to/from/within India. By 2017, that figure had more than doubled to 158 million, and it is expected to reach 520 million by 2037.
Large order of Aircraft: Indian airlines have placed large orders for aircraft to meet current and projected increases in demand for commercial air travel. The country's aircraft fleet is expected to quadruple in size by 2038, reaching approximately 2500 aircraft. This certifies the probability of high air passenger traffic in coming years. Besides the rise in interaction with the global economy and foreign investment will also boost the air logistics sector.
Rise in Demand of MRO : MRO refers to Maintenance, Repair and Operation of the Aircraft. It is expected that the MRO industry will grow to over USD 2.4 billion from USD 800 million in 2018. Land allotment for entities establishing MRO facilities in India has been increased from 3-5 years to 30 years in September 2021, as the government aims to make India a 'Global MRO Hub.'
Government Initiative: The Indian government has framed the policy to allow foreign investment up to 49%, through automatic route. The government reduced the customs duty from 2.5% to 0% in Union Budget 2021-22 on components or parts, including engines, used in the manufacture of aircraft by public sector units of the Ministry of Defence.
Rising Investments: There is a significant rise in the foreign investments taking into account the projected growth of the sector. Investment to the tune of Rs 420-450 billion is expected in India's airport infrastructure. Moreover, the growth in private sector participation in the aviation industry has further provided a boost to the investments in the aviation sector.
Different Government Policies and Schemes Supporting Civil Aviation Growth
The 2016 National Civil Aviation Policy calls for the development of an ecosystem that enables safe, sustainable, and affordable air travel, as well as cost-effective cargo transportation.
UDAN scheme: The Regional Connectivity Scheme, also known as UDAN ('Ude Desh ka Aam Nagrik'), is an important part of NCAP 2016. The scheme aims to improve connectivity to India's unserved and underserved airports while also making air travel more affordable and widespread. As of November 30th, 2022, more than 2.15 lakh UDAN flights had been operated, with over 1.1 million passengers taking advantage of the benefits. By 2024, the government hopes to have 1,000 UDAN routes operational and 100 unserved & underserved airports/heliports/water aerodromes (including 68 aerodromes) revived/developed.
NABH: The government of India launched the NextGen Airport for Bharat (NABH) Nirman scheme in 2018. The government announced plans to increase airport capacity by more than five times in order to handle a billion trips per year. Passenger traffic is expected to surpass one billion in the coming years. As a result, India requires a developed and robust aviation sector.
Krishi Udan 2.0: It was launched in August 2020 on international and national routes to help farmers transport agricultural products and increase their value realization. It will support the transportation of perishable food products from hilly areas, northeastern states, and tribal areas. It will be implemented at 53 airports across the country, with a focus on the northeast and tribal areas, and is expected to benefit farmers, goods forwarders, and airlines.
Asset Monetisation: Over the next four years, the Government of India plans to monetize 25 airports managed by the Airports Authority of India (AAI). The divestment of AAI's residual ownership in four airport joint ventures (JVs) is also being considered under the recently introduced national monetisation pipeline (NMP).This includes 26% ownership of Mumbai Airport, 26% ownership of Delhi Airport, 13% ownership of Hyderabad Airport, and 13% ownership of Bangalore Airport. This would raise mass funds which will be directed towards airport infrastructure development.
Conclusion
There was a time when the Indian aviation sector was struggling due to bankrupt airline companies such as Kingfisher Airlines, Jet Airways, and the government-owned Air India, which is now taken over by the TATA group again. However, the massive increase in the population of middle-income groups, combined with government-supported schemes, all suggest tremendous growth in the aviation industry in the near future. The more developed the country, the more passengers the airline companies will receive.