Stocks in the electric vehicle industry have become incredibly popular because they provide the potential for enormous wealth. recognizing that every electric vehicle's primary component is a lithium-ion battery. Stocks from the Best Electric Vehicle Battery Companies are a popular choice among investors.
Since China now produces more lithium-ion cells than any other country, most EV manufacturers import batteries and cells from China. Government subsidies of Rs 180 billion have helped EV battery manufacturers advance by enabling them to develop lithium-ion batteries in India.
Overview of the Indian Battery Industry
According to projections, by 2030, India's battery market would expand at a CAGR of more than 15%. This suggests a constructive prognosis for the sector. This is certainly a huge accomplishment for the sector, especially in view of the unfavorable expectations raised by the COVID-19 outbreak in 2020. The pandemic came dangerously close to halting the country's battery market's expansion.
But thanks to the emergence of fresh and intriguing concepts, there is now a lucrative market in India for things like electric cars and battery energy storage devices for various uses. These have altered the playing field for the sector and are anticipated to serve as growth catalysts for the Indian battery market.
However, the industry has yet to overcome the difficulties brought on by the lockdown measures that the government enacted to stem the spread of Covid-19.
This had a significant influence on the country's lead-acid battery and lithium-ion battery production facilities' shipping routes. Additionally, the absence of a native lithium-ion manufacturing hub is severely restricting the market.
List of Top 10 battery companies in India
1. Tata Chemicals and Tata Power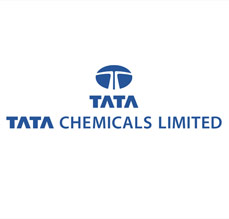 The expansion of the EV battery market presents enormous opportunities for the firms in the Tata Group (Tata Power and Tata Chemicals).
Due to their dominance in their respective markets, these businesses benefit from one another. With the assistance of its sister firms Tata Chemicals and Tata Motors, Tata Power is creating an ecosystem for electric vehicles. Tata Chemical will supply the battery technology, while Tata Power will contribute the expertise.
In order to offer end-to-end EV charging stations in all of its residential and commercial projects in Mumbai and Pune, Tata Power has teamed with MacroTech Developers (Lodha). Tata Power will set up EV charging stations at Lodha projects as part of this agreement. All locals and guests who own EVs will have access to the chargers.
2. Exide Industries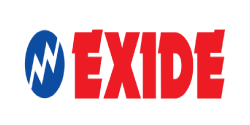 The main business of Exide Industries Ltd. in India is the production of storage batteries and related goods. About 70% of the market share in India's battery market is contributed by the companies and Amara Raja.
In 2018, the company established a 75:25 joint venture with Leclanche SA to enter the domestic lithium battery market. The JV was founded to gradually set up backward integration facilities for producing cells in India after assembling lithium-ion batteries in India using cells purchased from outside beginning in FY21.
The JV was established with a focus on the markets for specialty storage, stationary energy storage systems, and e-transport. Leclanche will provide its expertise and intellectual property for lithium-ion cells, modules, and battery management systems as part of the JV, and Exide Industries will make use of its brands and sales network.3.
3. Amara Raja Batteries Limited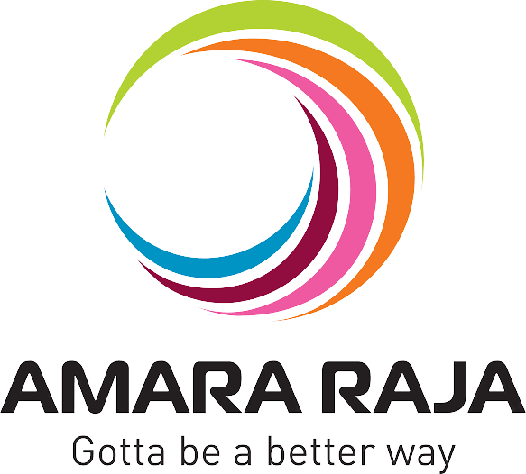 The flagship company of the Amara Raja Group, Amara Raja Batteries Limited, is the industry leader in terms of technology and one of the biggest producers of lead-acid batteries for both industrial and automotive applications in India. Batteries for industrial and automotive use are exported by the company to 32 nations worldwide.
Amara Raja Batteries has declared its intention to make capital investments of roughly US$1 billion over the following five to seven years. According to the corporation, the investment will be primarily used for a 10–12 GWh lithium-ion battery factory under the government's Advanced Chemistry Cell (ACC) PLI (Production Linked Incentives) program.
At its Tirupati site in Andhra Pradesh, Amara Raja has just established India's first technology cluster to develop lithium-ion cells. This initiative has received 200 million rupees from the firm.
4. Minda Industries Limited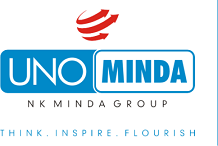 One of India's most adaptable auto component manufacturers is Minda Industries Limited, the parent firm of the N.K. Minda Group. It is a technological leader in the automotive components industry and a tier-1 supplier of patented automotive solutions to OEMs.
It is the first auto component manufacturer to provide makers of electric vehicles. It has already been given orders to provide mobility components for electric vehicles. It focuses mostly on research and development and has a distinguished list of electric car clients.
The Electronic Manufacturing Excellence division (EME) and Spark Minda Green Mobility Company are two different divisions under Minda Corporation that are now solely focused on electric vehicles. More emphasis is placed on power electronics. For BMS, Minda is finalizing agreements to work with significant startups. This is anticipated to open the door for more EV segment orders.
5. Hero MotoCorp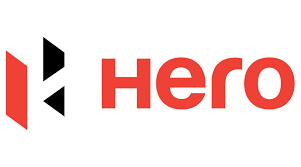 The largest two-wheeler manufacturer in the world, Hero MotoCorp, has already introduced electric vehicles. For the production of lithium-ion batteries, the business and Ather Energy have inked a joint venture agreement. 34 percent stacks of Ather Energy have already been purchased by the firm. Regarding the creation of batteries and their designs, it has also submitted numerous patents.
The business just opened a new electric vehicle manufacturing plant in Tamil Nadu. This allows them to produce 110,000 EV scooters each year.
6. Suzuki Maruti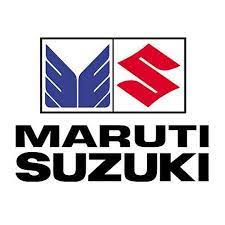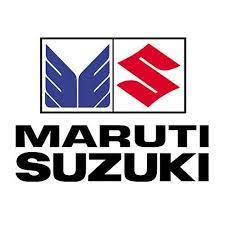 Suzuki, a subsidiary of the Japanese automaker Maruti Suzuki, is the largest four-wheeler producer in India. In India, the company produces sedans, hatchbacks, sport utility vehicles, and motor vehicles in various market segments.
With Toshiba and Denso, the business has established a joint venture. In a world where Lithium-ion batteries for electric vehicles are in high demand. The battery of a Maruti Suzuki hybrid automobile has a different chemical make-up than a lithium-ion battery.
7. Himadri Speciality Chemical Limited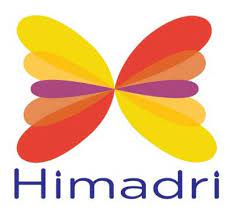 HSCL is one of the largest producers of advanced carbon, which is used to make anodes for Lithium-ion batteries, hence it is indirectly related to stocks of EV battery companies.
The business also intends to add 20,000 more MTPA capacity to its ACM factory, which will be utilized to produce Li-ion batteries, as the rate of adoption of electric vehicles quickens.
8. Nippo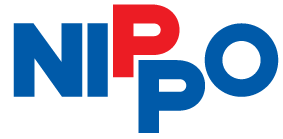 In 1972, Matsushita Electrical Company Japan and S R Jiwarajka promoted the establishment of Indo National INL as a public limited company. It produces dry cell batteries under the Nippo brand name.
Of INL's equity, Matsushita owns 40%. Obul Reddy is the partner who is Indian. The business has already extended into the Nippo brand of flashlight sales. For India's armed services, batteries have been created by INL's RD section.
9. HBL Power Systems, Ltd. (HBLPOWER)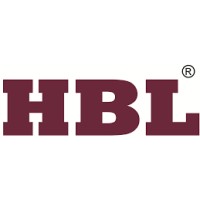 Limited by HBL NIFE Power Systems A renowned battery and power systems company with its headquarters in Hyderabad, India was formerly known as Sab Nife Power Systems. Hyderabad Batteries Ltd. HBL, founded in 1977, and SAB Nife Power Systems Ltd., founded in 1986, were combined in 1999 to form the business. When the foreign equity investment in SAB NIFE declined to a level that did not warrant maintaining distinct legal entities, the two firms that were managed jointly were amalgamated.
10. Eveready India Limited EIIL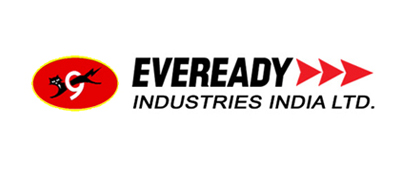 One of India's top manufacturers of consumer goods, Eveready Industries India Limited (EIIL), has produced well-known brands and products for more than a century. It has long held the top position in India's markets for flashlights and dry cell batteries.
The company's current product line in the domestic market includes dry cell and rechargeable batteries under the brands Eveready PowerCell and Uniross flashlights and lanterns under the brands Eveready and PowerCell LED bulbs and luminaires under the brands Eveready and PowerCell mobile power banks rechargeable fans and radio under the brand Eveready small home appliances under the brand Eveready, and packet tea under the brands Uniross and PowerCell.
Conclusion
India has begun moving in the right direction to support indigenous battery manufacture, despite the fact that there are still many significant and complex issues that need to be resolved.
In order to foster the growth of a complete local ecosystem alongside international partners, it is crucial to continue expanding on this through coordinated activities across the full battery and vehicle value chains. Thus, the correct actions can clear the way for quickening India's transition to sustainable energy.
Exide, Amara Raja, Luminous, HBL, Enersys, and other new or incoming businesses like Eastman, Arise, Base Corporation, and Rocket Batteries are currently the dominant players in the organized sector and the finest battery sector stocks in India.