Penny Stocks act as a boon for the new retail investor entering in the market with lower capital along with the mindset to multiply their investment substantially within a short time span. They are being attracted by the lower price of these penny stocks and at the same time its potential to provide enormous gains. But as we discussed in our earlier article "Top Sugar Penny Stocks in India 2023" most of penny stocks come with huge risks. Either they will rise substantially due to the news or they will remain stagnant consolidating in a price range. If they are not showing any of these movements, they will fall substantially as in most cases.
The only solution to counter the prevailing risk in them and to secure the large investment injected in this category of stocks is to look for the best dividend paying penny stocks. The dividend paying penny stocks reduces the risk at a certain level for the investors as they are entitled the minimal amount of dividend as a source of secured return on their investments.
Continue reading to discover more about the Best Dividend Paying Penny Stocks in India highlighted on this page.
Top Dividend Paying penny Stocks in India
1. Southern Gas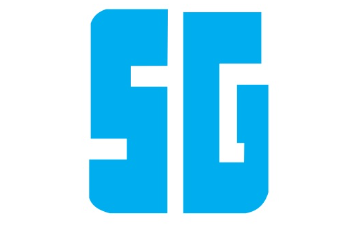 One of the highest dividend payers, Southern Gas occupies the first spot in our list. As the name suggests it is engaged in production and supply of oxygen, dissolved acetylene and nitrous oxide.They work in various segments such as medical, industrial, chemical, shielding, cutting, and in laser glasses. It was incorporated in 1963 with its head office in Margao.
| | |
| --- | --- |
| Market Cap.(cr) | 0.16 |
| Dividend yield(%) | 69.8 |
| ROE(%) | 13.9 |
| CMP | 71.6 |
2. Standard Industries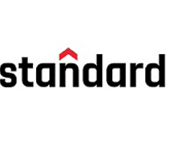 Standard Industries has its reach globally as it operates in over 80 countries. The industry is listed among them having a diversified product portfolio. They are engaged in real estate, building solutions, logistics and solar technology. Besides these it is also engaged in trading textiles and chemicals. Standard Industries is a bundle of different companies supporting its diverse portfolio.
| | |
| --- | --- |
| Market Cap.(cr) | 187 |
| Dividend yield(%) | 8.59 |
| ROE(%) | 376 |
| CMP | 29.1 |
3. Steel City Securities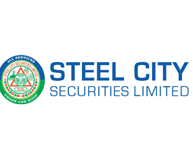 Steel City Securities is an Indian retail stockbroker engaged in the trading of securities on various stock exchanges. It acts as a depository participant who is responsible to provide various financial services such as e- governance services, and investment advisory services in the form of mutual funds, bonds, credit cards, initial public offering(IPO) etc.
| | |
| --- | --- |
| Market Cap.(cr) | 88.4 |
| Dividend yield(%) | 5.13 |
| ROE(%) | 13.8 |
| CMP | 58.5 |
Also Check: Penny stocks below rupee 1
4. Sumedha Fiscal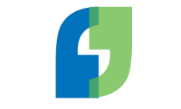 Sumedha Fiscal Services Limited is one of the leading providers of financial services. It was incorporated in 1989. Its product portfolio includes various financial services such as corporate finance, equities, commodities, insurance, wealth advisory, portfolio management, personal finance etc. It has also ventured into the merchant banking portfolio by registering with SEBI.
| | |
| --- | --- |
| Market Cap.(cr) | 57.3 |
| Dividend yield(%) | 1.39 |
| ROE(%) | 6.23 |
| CMP | 71.8 |
5. Rail Vikas Nigam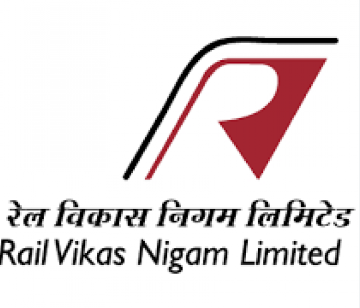 Rail Vikas Nigam Limited (RVNL) is a special purpose vehicle (SPV) that builds projects. RVNL is primarily concerned with raising funds and carrying out initiatives including Golden Quadrilateral reinforcement.
All railway projects, including new lines, doubling, gauge conversion, railway electrification, metro projects, workshops, major bridges, cable-stayed bridge construction, and institutional structures, are completed by RVNL.
| | |
| --- | --- |
| Market Cap.(cr) | 14,929 |
| Dividend yield(%) | 2.56 |
| ROE(%) | 16.8 |
| CMP | 71.6 |
6. IIFL Securities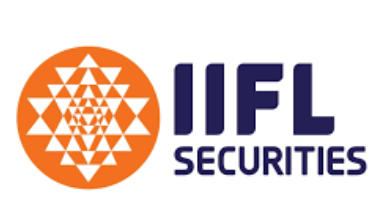 Incorporated in 1996 , belonging to the IIFL Group. IIFL Securities Limited offers retail and institutional customers all over India services in the areas of distribution of financial products, commodity and currency broking, investment banking, financial planning, and wealth management.
More than 3.5 lakh active customers make up the company's presence across the country. Through a network of roughly 2,500 points of contact, including branches and business partners, spread across 500 Indian cities, it serves more than 2.4 million customers.
| | |
| --- | --- |
| Market Cap.(cr) | 1,828 |
| Dividend yield(%) | 5.01 |
| ROE(%) | 27.7 |
| CMP | 59.8 |
7. Geojit Fin. Services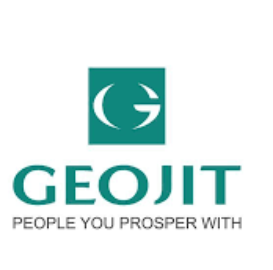 The company provides a full range of financial services, such as online broking, financial product distribution, portfolio management services, margin funding, etc.
The Co. has set up broking joint ventures in the UAE, Bahrain, Kuwait, and Oman to provide equity broking and related services, primarily to non-resident Indians. The Co. has 465 offices (including branches and franchisees) across 19 states and 2 UT in India.
| | |
| --- | --- |
| Market Cap.(cr) | 1,076 |
| Dividend yield(%) | 6.67 |
| ROE(%) | 23.5 |
| CMP | 45 |
8. Sh. Digvijay Cement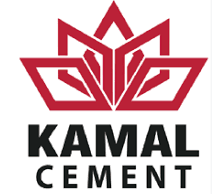 The primary activity of Shree Digvijay Cement Company Ltd. is the production and sale of cement. The Company's product portfolio is very diversified as its product line includes various categories of cement such as Pozzolana cement ,OPC cement , SRPC cement , Oil Well cement etc. It offers cement for sale under the well-known name "Kamal Cement."
| | |
| --- | --- |
| Market Cap.(cr) | 983 |
| Dividend yield(%) | 5.17 |
| ROE(%) | 17.8 |
| CMP | 67.7 |
Things to Keep in Mind before Investing in High Dividend Penny Stocks.
Short-term Perspective: Always keep your view for the short term before investing in these penny stocks as most of them are not backed by strong fundamentals if compared to other fundamentally stable stocks.
Strong Conviction: Conviction is the state of mind which is very much needed while investing in the stock market. But the category of stocks in the market which require strong conviction before investing is the penny stocks as they are riskier instruments.
Begin Small: As stated above, penny stocks are loaded with huge risks. Therefore, it is advised that the investors must not trap all their hard earned money in these stocks, rather they should invest a certain portion of their capital and start their journey with a small amount.
Secured return: Always look for those penny stocks which provide secure returns in the form of dividends. As they keep your investments secure and it also acts as an indicator in identifying well to do penny stocks.
Want to know highest dividend paying stocks in India, Check this
Conclusion
As discussed above in the article, penny stocks which provide dividends are among the best stocks in the category. Because a company only provides a dividend to its investors when they are generating a considerable amount of profit from their operations. Providing a dividend ultimately determines the profitability of such penny stocks.
So, the investor who has got attracted by seeing above average returns of this category of stocks, should look for the dividend paying penny stocks to make himself sure about his investments. Furthermore, allotment of dividend should not be the sole criteria to judge the profitability of any stock, rather it's one of the tools in fundamental research. So, also have a look at all the other fundamental factors before investing.
Also Check: Best Penny Stocks with good fundamentals