Delhivery is an Indian startup company that deals in logistics and supply chain management formed in 2011 by entreprenaurs Sahil Barua, Mohit Tandon, Bhavesh Manglani, Suraj Saharan, and Kapil Bharati based out of Gurgaon. Majority of its revenue is generated through delivery services and third party logistics.
Delhivery Limited's Activities include PTL freight, TL freight, warehousing, supply chain solutions, cross-border Express, freight services, and supply chain software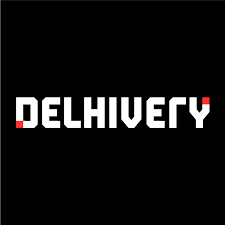 Delhivery Limited IPO is most awaited Upcoming IPO in logistic sector, there are many logistic stocks in current stocks which has strong fundamentals, but Delhivery is most known and buzzing delivery partner in ecommerce industry.
Delhivery Limited IPO Details
The Company has decided to go public with an issue size of 5,235 Cr.
IPO opens on may 11 10.00 AM and closes May 13 5.00 PM IST
Allotment date is set on May 19th
The lot Size 30 shares with a price bandwidth of Rs 462-487
Kotak Mahindra Capital, Morgan Stanley India, Bofa Securities India, and Citigroup Global Markets are managing the share sale.
The shares will be listed on 24th May 2022.
An individual can maximum apply for 14 lots
You can also check IPO GMP
Key Points on Capital Structure
Softbank : 22.44%
Tiger Global : 15.38%
Nexus Ventures : 14.77%
Delhivery Founders (Cummulative) : 8.51%
It is to be noted that the top 3 investors are MNCs.
The Debt to Equity ratio is 0.07 which is quite low compared to industry standards
The EBITDA has increased by 68% during the financial year 2021-2022
Current ratio is 3.08 which is a very good sign
Return on Equity is at -12.30%
Revenue and operations
Being the leading player in the field of logistics and delivery in terms of revenue, Delhivery Ltd has earned over 3700cr in the previous financial year but is yet to make profits.
The company's operating revenue (3646 Cr) when compared to non operating revenue is humongous which is a good sign for potential investors.
Delhivery functions in 17,045 PIN codes throughout the country which amounts for 88% of the country. Delhivery operates 83 fulfillment centers, with an aggregate floor area of 5.52 million sq. ft. It also has 120 intermediate processing centers
Strengths
Machine Learning and AI driven real time business decision making
Alliances with global level investors and domestic leaders
Large Customer base
Rapid growth in scale and efficiency
Proprietary logistics technology systems
integrated portfolio of logistics services
Weaknesses
Decline in Networth % in the last FY
Negative EBITDA, Cash flows and ROI
56% cut down of Fixed Assets
Consistent increase in current liabilities when compared to current assets
Highly Dependent on Network Infrastructure which could be hard to sustain over time.
Conclusion
Delhivery Limited has been showing rapid growth, scale and synergies across various lines of business. However the numbers show numerous risk factors which investors must take note of.
Sources say that the company is confident of growing at 50-55% annually. For that, it will double down on its established businesses such as e-commerce deliveries, and scale up its business-to-business (B2B) verticals in India and abroad.
Although being the leading company in its field and one that has increased in scale by large volumes, It seems to be that the negatives outweigh the positives and hence my opinion would be to wait this one out as far as investing in an IPO is concerned. Once the share is listed the true value of the company will be brought forward.