Since 1868, India's sole value-based organization has been a visionary, a pioneer, and a leader. Tata Group is a privately held conglomerate of almost 100 companies operating in various key economic sectors, including chemicals, consumer goods, energy, engineering, information systems, materials, and services. The company's headquarters are in Mumbai.
Further in this article we are going to talk about the recent IPO announcement of the Tata group named as Tata Technologies limited. Before we get there, let's go through what an IPO is.
What is an IPO?
Initial public offering, or IPO. In an initial public offering (IPO), a privately held firm registers its shares on a stock exchange, making them available for public purchase.
Tata Technologies Business Model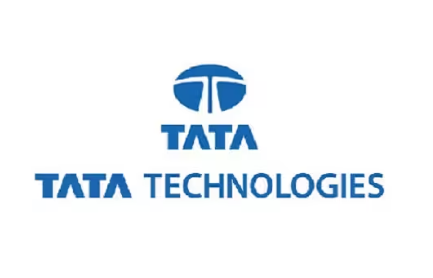 Tata Technologies is a global engineering services company that provides global original equipment manufacturers with product development and digital solutions, including turnkey solutions.The company leverages domain experience in the automotive industry to support clients in other industries such as aerospace, transportation, and heavy machinery building.
Its business is divided into 3 segments
1. Automotive Industry
Tata Tech can create end-to-end solutions that help manufacturers launch competitive goods, optimize operations, and improve customer journeys by understanding the physical and digital layers of product engineering. Tata Tech's automotive offerings span the full product value chain, including design, manufacture, and customer experience.
2. Heavy Machinery Industry
Tata Tech's end-to-end solutions in engineering, production, and customer experience help clients meet these difficulties and create better products. Accelerators for turnkey equipment development, product benchmarking, appropriate weighting, physical validation, design and styling services, embedded software development and validation, electrification, and networked and autonomous equipment are all part of this category.
3. Aerospace Industry
Tata Tech's aerospace services include engineering, manufacturing, and customer support. They use a mature global engineering engagement model to provide quick and optimized solutions for aerospace engineering analysis and modeling, continuous engineering support, cabin interior design and development, passenger to freighter conversion, tooling, and maintenance, repair, and overhaul (MRO).
TataTechnologies IPO details
The conglomerate's most recent IPO was on TCS, which was launched on the stock exchanges in 2004. Tata Tech's initial public offering will consist of 95,708,984 equity shares for cash, representing about 23.60% of the company's paid-up share capital.
The IPO includes an offer to sell up to 81,133,706 Equity Shares by Tata Motors, up to 9,716,853 Equity Shares by Alpha TC Holdings Pvt Ltd, and up to 4,858,425 Equity Shares by Tata Capital Growth Fund I, each representing up to 20%, 2.40%, and 1.20% of Tata Technologies paid-up share capital, respectively.
| | |
| --- | --- |
| IPO Open Date | To be Announced |
| IPO Close Date | To be Announced |
| IPO Size | 95,708,984 Shares |
| IPO Fresh Issue | 95,708,984 Shares |
| Face Value | Rs. 2 Per Equity Share |
| Price Band | Rs. _to Rs._ per Equity Share |
| Reservation for policyholders | 10% |
| Discount | _ |
IPO reservation
Approximately 50% of the offer is allocated for qualified institutional buyers (QIBs), 35% for retail investors, and 15% for non-institutional investors.
Financial analysis
Source: Chittorgarh
The company's revenue increased 15% year on year to Rs 3,052 crore in the nine months ending December 2022. The revenue from the services segment accounted for 88% of overall revenue. During the same time period, the company's net profit was Rs 407 crore.
Future Prospects
1. Growth Forecast
Tata Technologies anticipates a 20% increase in the next 12 months and a 15% compound annual growth rate (CAGR) the following year. Tata Technologies can organically increase its company to more than US$ 800 million by 2025. This is a 69% increase over the turnover reported in fiscal year 2021-22.
2. Prospective Mergers and Acquisitions
The company has an active list of inorganic expansion goals. Tata Technologies anticipates expansion through mergers and acquisitions as well. Tata Technologies intends to capitalize on its position in electric vehicles. The company also anticipates benefiting from the digital development in the automobile and aviation industries. Tata Technologies has collaborated with GKN Automotive. They are the world's leading manufacturer of driveline systems and sophisticated e-Powertrain technologies.
3. Move towards EV
The most essential factor to note is that if a country reaches 5% market share of EVs in the market, the market share of EVs will skyrocket from 30 to 35% in the next 5 years, and by 2030, 48% of the vehicles on the market will be EVs. This means that Tata's automotive segment will be at the top of the list in the next few years, with a majority share of the EV market.
4. Move towards Innovation
Last year in Jan the company had announced plans to hire 3000 innovators over the next year as part of its expanding talent acquisition drive. This shows the company's commitment towards innovation and technology.
Risks
Limited Client base
As of December 2022, Tata Tech derives 70% of its revenue from only five clients, two of which are their own companies, Tata Motors and JLR. This is known as concentration risk; if any of these two companies goes bankrupt or establishes their own in-house R&D department, their revenue may suffer. The skillset of Indian thinkers is very important in these developing fields.
Concentrated Revenue Stream
Second, because the automotive sector generates the majority of their revenue, if there is an economic slowdown or recession, the automotive sector is one of the first to suffer because vehicles are considered luxuries and consumers postpone purchasing a car in a difficult economic scenario.
Recession
Though India is one of the least affected countries from global recession, that doesn't mean the end of the recessionary fear. The coming recession if it hits India will not only affect the technology sector but also the automotive sector. This could have an adverse effect on both the company's revenue and the upcoming IPO.
Conclusion
In conclusion, the Tatas will be able to deal with risks if they can diversify their client base , if the automobile sector is sturdy enough to endure the economic slowdown, and if the Tatas can discover a consistent pool of exceptional talent and competence.