If you are looking to be a share holder of rapid growing music wearable giant bOAT, soon they are coming up with Boat IPO, where you will have an opportunity to invest in the company. We will keep you updated on this most awaited IPO among youngsters, Stay Tuned!!
The current world scenarios have made people walk in alignment with the technological progress in the world today. Smart wearables for tracking fitness, earphones for attending all those online meetings and classes, power banks for charging your devices on the go, we've tuned ourselves to the digital life that we are living now. Talking about these electronic peripherals, a well-known name that comes to our mind is BoAt.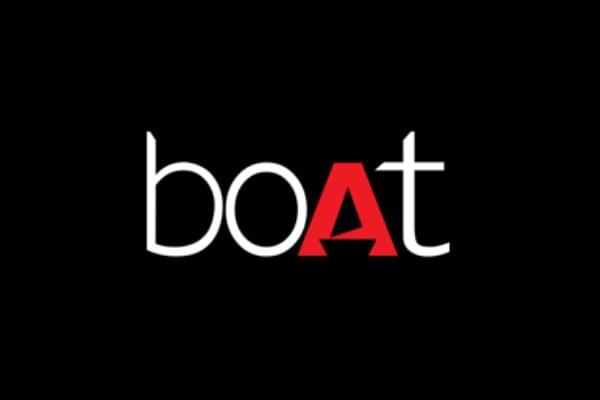 BoAt is a multi-peripheral company that started its business as a startup based out of Delhi by making earphones and related audio devices. Later on, it stepped into the world of making other tech devices like smartwatches, fitness wearables, and power banks.
Imagine Marketing Service Private Limited is the parent company that owns the multi-product company BoAt. Established in 2016, in its 6-years line of business till now, BoAt has gained a great market share of 25% by increasing its presence especially amongst the youth of India by making low-cost, good quality products. The company stepped into the market during the time of the rise of various online aggregators like Amazon and Flipkart, and thereby the brand has gained a great advantage of the growing popularity of these online platforms. Its parent company, Imagine Marketing Services, has now decided to take one step ahead in the industry by launching an IPO.
You can also check IPO GMP
BoAt IPO Details
Imagine Marketing Services has filed the papers for an IPO worth ₹2000 Cr on January 27, 2022. Reports claim that by this move, the company would become the largest India-based audio company and also the fastest to gain such a big valuation of about $1.5 to 2 billion.
BoAt IPO Dates
The company has filed papers for an Initial Public Offering on 27th January 2022 but the bidding dates for the BoAt IPO are yet to be announced since the DRHP is yet to be published in the public domain.
BoAt IPO Size
The proposed BoAt IPO is said to be of a value of ₹2000 Cr. The IPO includes both a fresh issue and an offer for sale. The fresh issue is worth ₹1000 Cr while the remaining ₹1000 Cr will be an offer for sale in which the existing shareholders will be offloading some stake of their holdings.
BoAt IPO Other Details
Some other details concerning the BoAt IPO like the face value of equity shares, price band, book building proportion, registrar, and lead managers are yet to be disclosed.
BoAt Acquisitions and Joint-Ventures
The company has acquired a corporate firm named Kaha PTE Limited that has its operations in product designing and electronic firmware. Apart from this, BoAt has also come in a 50-50 joint venture with wireless audio designing and manufacturing solutions company, Dixon Limited.
BoAt Company Fundamentals
Talking about the fundamentals of the company, BoAt has always been a profit-making company in its 6-year journey in the market. According to the recent trends, the company registered total revenue of about ₹704 Cr in FY20 and then doubled it in the next at ₹1511 Cr in FY21. Coming to the net profits, as stated above it has always been a profit-making giant with a total net profit of ₹48.8 Cr in FY20 and ₹78.06 Cr in FY21 marking an increase of around 60%.
BoAt Promoters and Pre-IPO Holdings
Imagine Marketing Services Limited has a total of 2 promoters – Sameer Mehta and Aman Gupta, who are also the founders of BoAt. In addition to this, BoAt also has 3 corporate investors namely, Warburg Pincus, Fireside Ventures, and Qualcomm Ventures. The following chart shows the shareholding pattern of all the investors and founders in BoAt
Final Words
As per reports and news that have been published so far, BoAt IPO is still under the process of being filed with SEBI and this is the reason why much about it is still unknown to us. Buy talking in general, the BoAt IPO is a really big and courageous step by the company.
Launching an IPO during the times when the whole share market is going down daily, and new and big players like Nykaa, Paytm, and Zomato are touching their all-time low by trading at 50% of their listing price could turn out to be a risky avenue or a blessing in disguise.
It might flow with the above-mentioned new players in the tsunami of the falling market or it may turn out to be a good decision for investors since it has always been a profit-making company that nearly doubled its profits in the past 2 years. Information like the price band or the reservation for various classes of investors is yet to be disclosed and can be seen once the DRHP is published. Until then, Happy Investing!
Also Check